News -DynaComware Official Website New Design Official Launch!
News
2022-10-04
DynaComware Official Website New Design Official Launch!
DynaComware Official Website design renewal is live! We have enhanced user experience through new interface, and we've integrated several new functions:
1. Home Page Redesign
---
New intuitive design makes searching easier, and a new video and recommended font sections have been added.
 
A dedicated video section is added to let users experience the beauty of fonts in a brand new way.
 
Recommend Fonts will be periodically updated to showcase our vast library of fonts.
2. Product Redesign
---
The DynaFont Product under Product tab will display all the DynaFont family, so it will be clearer and easier to find the right font for you. The search function can also find the suitable font for your design.
 
Adding fonts to the shopping cart can all be done on one page, making the shopping experience smoother and easier.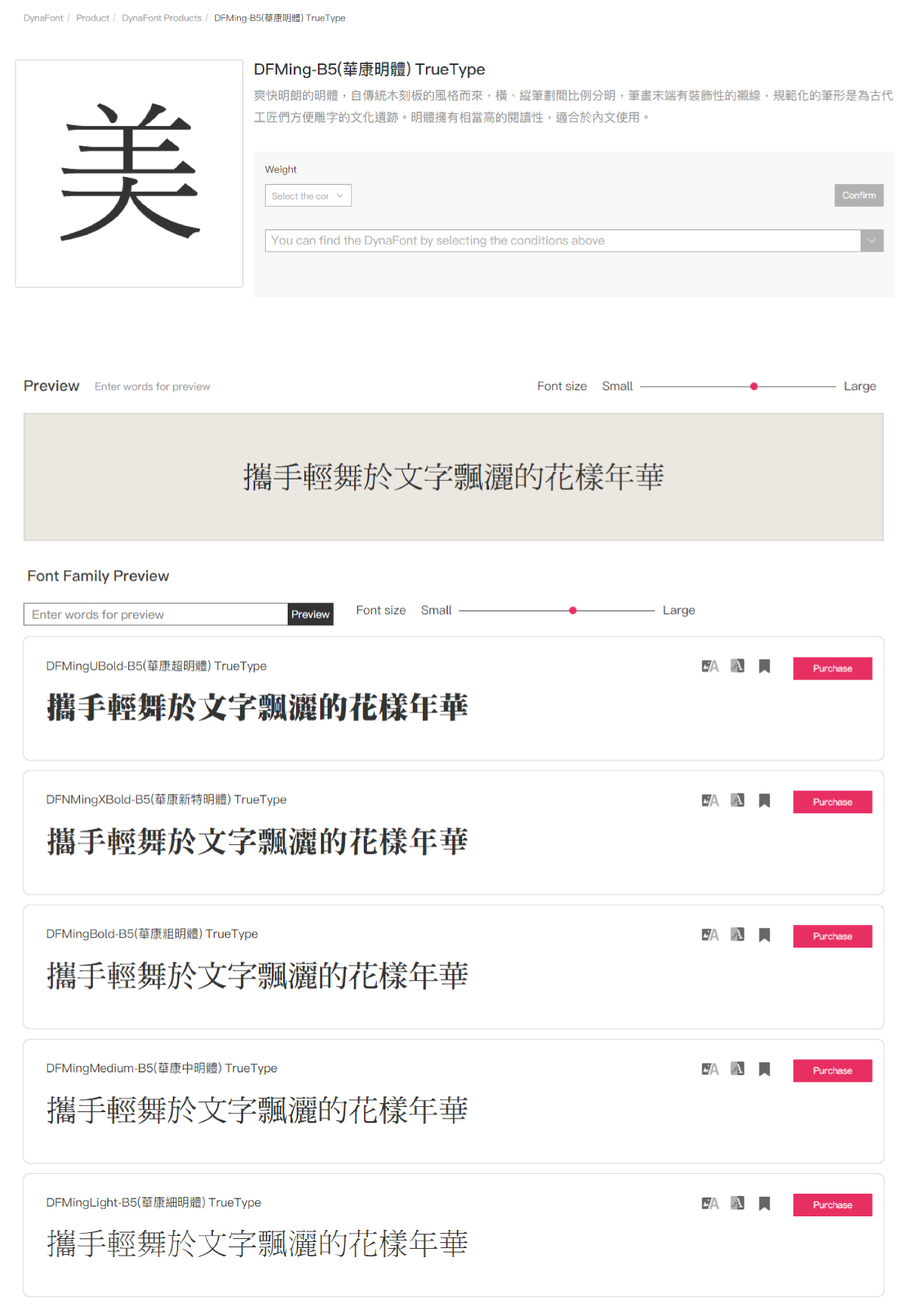 3. My Favorite and Font Comparison functions
---
In the Product page, you can click on My Favorite or Font Comparison icon and it will save it across the website for your convenience.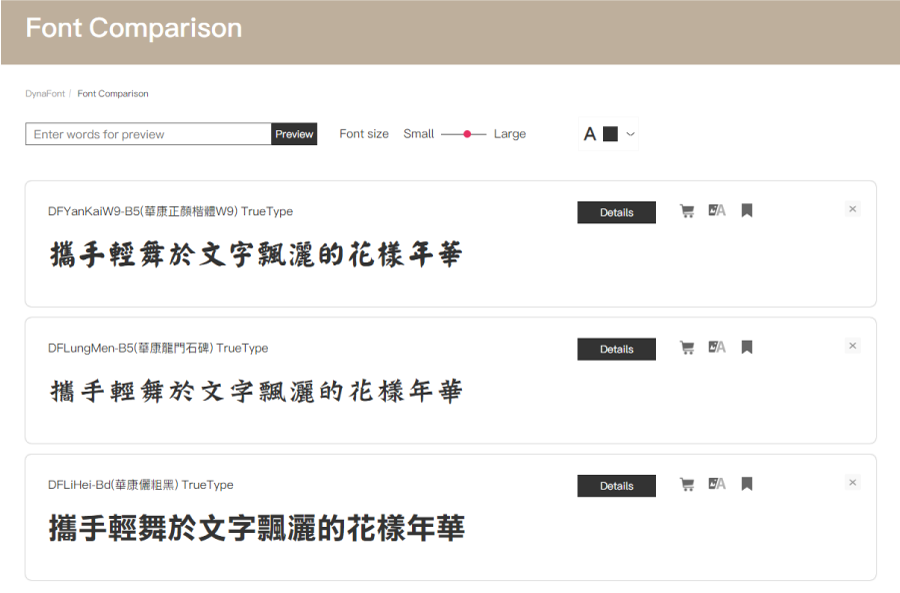 4. Picture Simulation
---
Having difficulties choosing which font to use?
 
Try our Picture Simulation! You can try all our font first before deciding, simply upload the picture of your choice, and select the font to go with it. You can also purchase immediately by clicking on the Purchase button.
 
For designers who wish to show their mockup first, you can download the picture before deciding.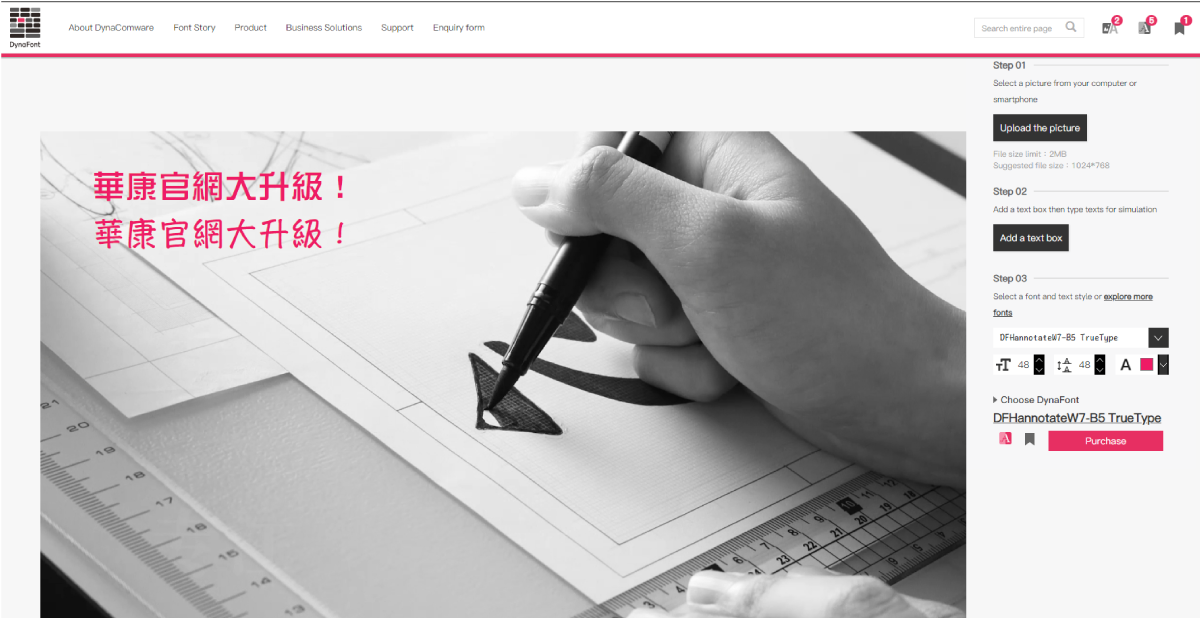 Picture Simulation can be accessed from the tool bar on the upper right corner. There will be four default recommended fonts to begin with.
 

You can also add fonts from our product page.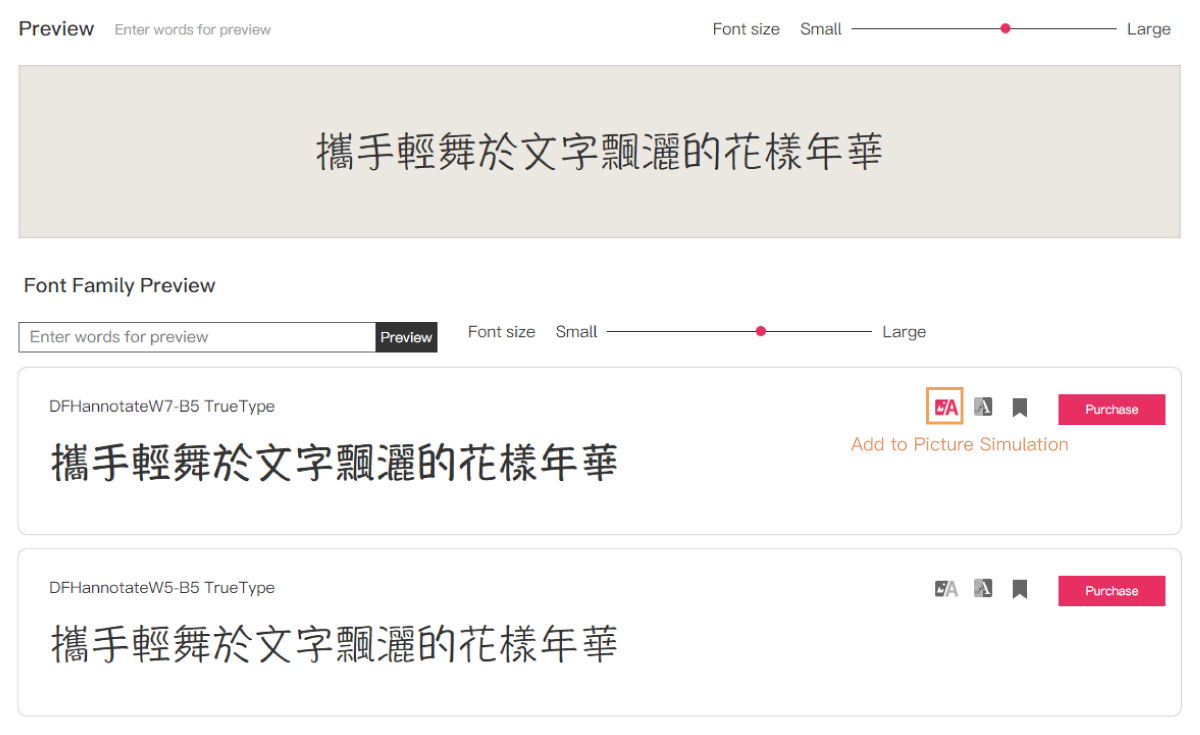 5. New Keywords on Font Story
---
Now you can search for your favorite topics with the new Keywords on the top of Font Story page. You can also click on interested Keywords in the article.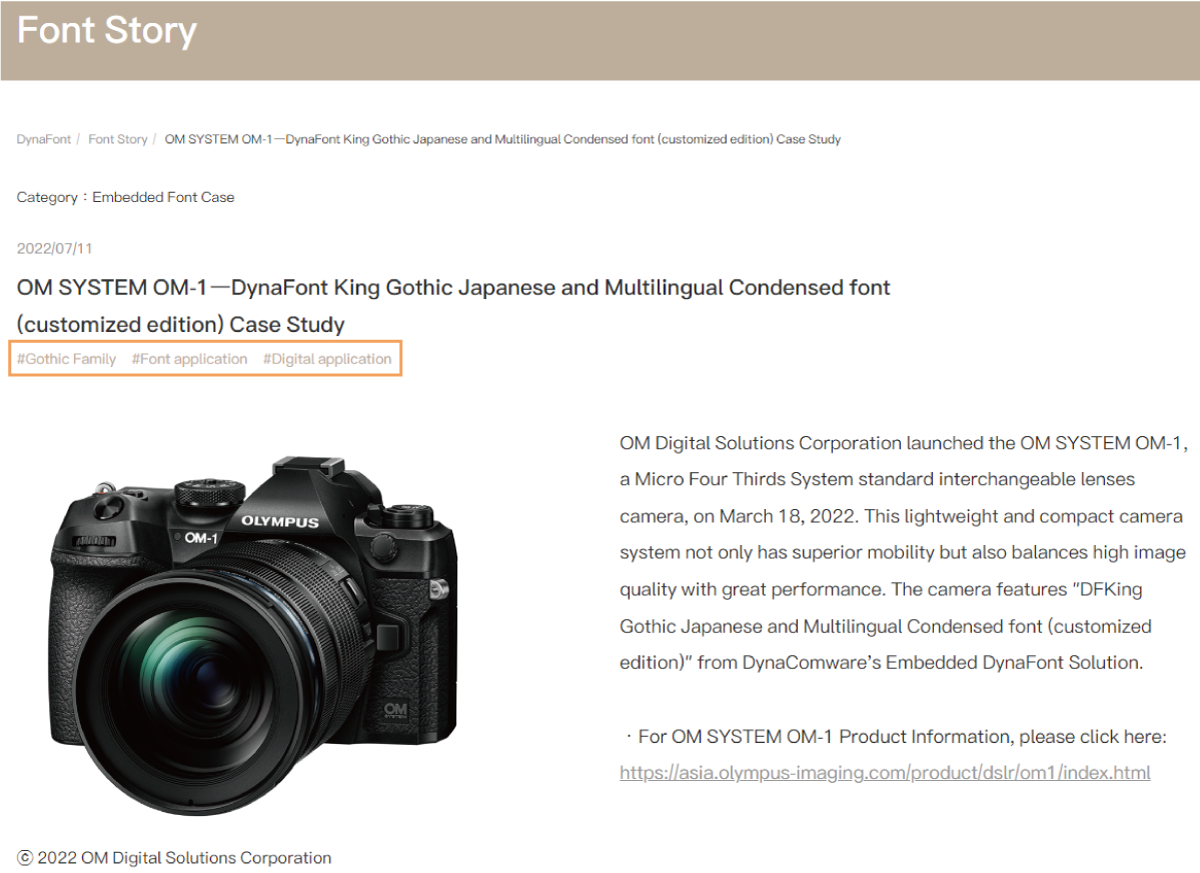 Thank you for your continuous support for DynaFont, please enjoy our new website!