News -DynaFont King Gothic Wins Japan's IAUD International Design Award Bronze Award
News
2020-02-20
DynaFont King Gothic Wins Japan's IAUD International Design Award Bronze Award
"DynaFont King Gothic" with Consistent Form for Multiple Languages
Wins Japan's IAUD International Design Award (Category of Communication) Bronze Award
"DynaFont King Gothic", DynaComware's flagship font solution that supports 15 languages optimized for ease of reading on digital devices, won the 2019 "IAUD International Design Award" (Category of Communication) Bronze Award.
 
"DynaFont King Gothic" currently offers a consistent design style across 15 languages. It is a sans-serif typeface that strives for the same sense of reading comfort on digital devices that feels the same as reading on paper. In order to improve unhindered text communication among global users, DynaComware has focused on various countries, nationalities, cultures and habits, to develop this internationalized font to contribute our share of efforts to the international community.
 
 IAUD International Design Award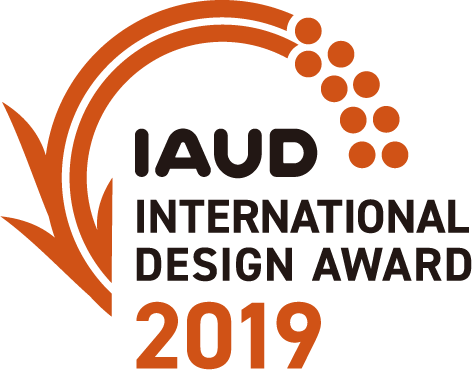 The International Association for Universal Design (IAUD) of Japan carries out activities according to the basic concept of: "To contribute to the healthy development of society, and improve the welfare of humanity as a whole, through further disseminating and actualizing of Universal Design (UD)". As a part of their business, they present the "IAUD International Design Award" in recognition of groups and individuals who have conducted or proposed particularly noteworthy activities aimed at realizing a UD society in which everyone - "regardless of age, gender, nationality, ethnicity, culture, nationality, customs, or other factors - can live comfortably, without feeling any undue inconvenience".
▼ Judges' Review (Excerpts)
This font that can be used across 15 languages has a strong awareness of multiculturalism. It is a thorough, elegant and high-quality example of inclusive typeface design.
DynaFont King Gothic Won IAUD International Design Award
"DynaFont King Gothic" currently supports fonts in 15 languages including Latin alphabets, Traditional Chinese, Simplified Chinese, Japanese, Korean, Vietnamese, Thai, Hindi, Arabic, Hebrew, Tamil, and Sinhalese. Each language family adopts a uniform style, even when switching to different languages, the text content can be conveyed accurately and smoothly, so that users would not a have a disparate reading experience. Such design features reflect DynaComware's business philosophy of "passing on the legacy of the beautiful text culture and making communication more comfortable and convenient for users worldwide". "DynaFont King Gothic" can be said to be a masterpiece that is the crystallization of DynaComware's emphasis on various countries, nationalities, customs, as well as respect for different text cultures, and the pursuit for consistent reading comfort.
・ Know More about DynaFont King Gothic
 * If you would like more information on the multi-language authorization of DynaFont King Gothic, please contact our customer service hotline (852) 2866 3560, or write to us    dyna_sales@dynacw.com.
DynaComware Official Website "Awards and Recognition" Section Now Launched
DynaFont has continuously pursued the infinite possibilities of texts with its design capabilities since its establishment. We have also actively competed in international awards in Asia, Europe and America, winning numerous domestic and international awards for excellence.
 
From today, the "DynaFont Awards and Recognition" section has been added on the DynaComware official website to introduce all the awards received by DynaFont.
 
・ Please click here to enter
 
In the future, DynaFont will continue to use the power of design to bring warmth to people in the digital age and create unlimited value in the field of font design.