Font Licensing Specifically For DynaFont Servers
Usage on servers
Can also be licensed for use on Adobe AIR and Microsoft Silverlight
Mainly targets clients that require installing fonts on servers An application service for service providers to install DynaFont on a server for dynamic production of documents or contents for customers to use high-quality fonts.

Applications that are carried out by webpages and clients should be connected through the internet or server. After the applications of the server have been processed, the products will be produces for clients.

For instance, the material for business cards, calendars, and photo books are paper printed matter, while the material for videos and image synthesis tool are digital contents.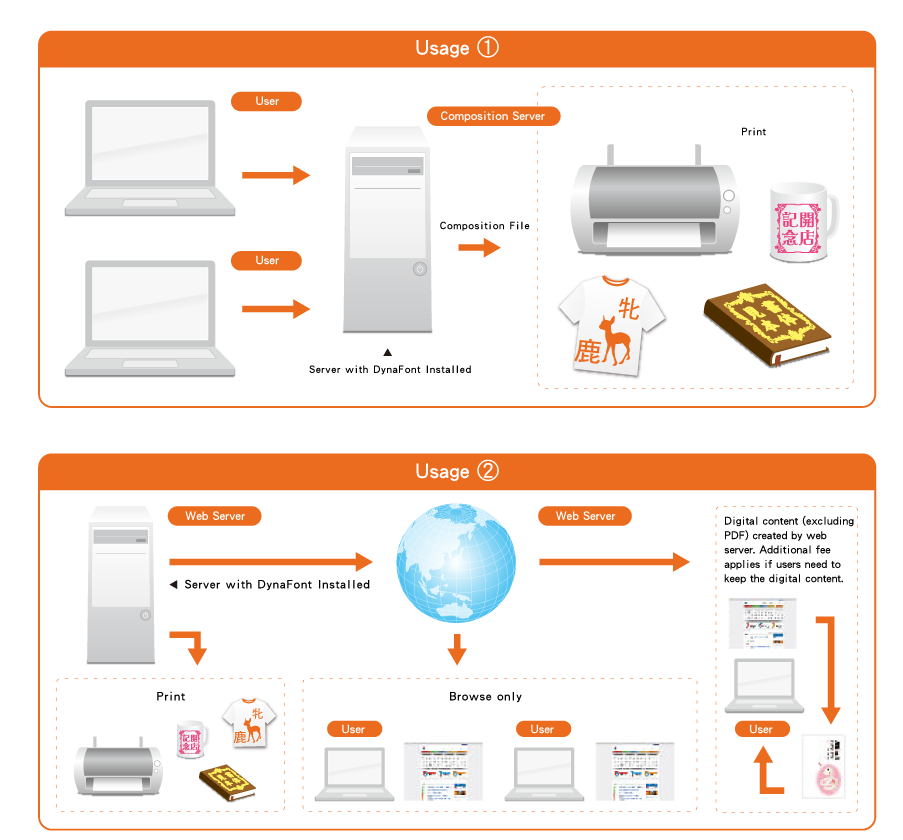 Annual licensing contracts.
In addition, pricings vary according to service content, number of servers, and amount of fonts.
Sample data for testing are available